Our Services & Techniques
We offer the following services by our independent providers to help you get on your way to optimal health:

Active Release Technique
Active Release Technique (ART) is a patented, state of the art soft tissue system/movement based massage technique that treats problems with muscles, tendons, ligaments, fascia and nerves. Headaches, back pain, carpal tunnel syndrome, shin splints, shoulder pain, sciatica, plantar fasciitis, knee problems, and tennis elbow are just a few of the many conditions that can be resolved quickly and permanently with ART. These conditions all have one important thing in common: they are often a result of overused muscles.

Acupuncture
Acupuncture is an adjunctive therapy offered before or after chiropractic or physiotherapy treatments.
Acupuncture is performed by inserting pins into trigger points within the muscles, this helps the muscles to relax. Patients find the effects of their chiropractic treatment last longer with acupuncture.
Treatments typically take 10-25 minutes, and electrical stimulation may be added to increase the healing effects.

Bioflex Laser Therapy
Have bad knees kept you from running? Want to get back on the fairway, but your hip pain is hindering your swing? Discover how laser therapy can help you, whether you're an athlete looking to get back in the game or you want to be able to play with your grandkids!
Our new laser treatment system is an exciting addition to our services. Laser therapy helps heal new and old injuries so you can find relief and get back to doing the things you love.
Find relief and healing from a variety of extremity issues:
Hip pain
Knee pain
Osteoarthritis

Chiropractic
Chiropractic has been shown to be effective in adults for acute, subacute, and chronic low back pain; for migraine and cervicogenic headache; cervicogenic dizziness; and a number of upper and lower extremity joint conditions.
Whether your goal is to treat a secific injury, or to obtain better overall health and well-being, Drs. Matt Hutt, Dave Dunnett and Steve Howard would like to help.

Concussions
Concussions are the most common head injury in sustained in youth sports. Dr. Dunnett offers the most current testing, monitoring, and treatment in sport and non-sport concussions.
Before a concussion occurs, its important to check: Cognition, Visual Coordination and Balance. After a concussion, the same tests are done to determine the severity.
An assessment is done to see how the concussion affects the mind and body. Treatments are designed individually which may include adjustments, acupuncture, and cognitive training. This allows for maximal recovery, and return to sport/work as quickly and safely as possible.

Custom Bracing

Active Motion Health and Sport Bracing:
We are here to fulfill all of your orthopedic bracing needs. From daily living activities to extreme sports, we strive to provide the most innovative products and solutions to improve your quality of life. We will provide you with whatever brace is needed to suit your activity level, lifestyle and diagnosis.
On-site orthopedic specialists:
Our commitement to detailed and comprehensive assessment of each and every one of our patients is met by our on-site, certified orthopedic specialist. We are backed by the most innovative bracing products on the market to suit your needs. Follow up appointments will be booked after your initial brace fitting. Please call Amanda at 778 9900.

Custom Orthotics – Foot Maxx
Problems in your feet can create compensatory problems in back and neck. These custom orthotics can make a dramatic difference. read more»
Cupping Massage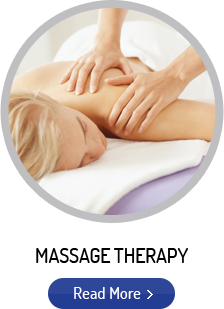 Cupping massage incorporates an ancient Chinese art into modern massage practice.
This treatment uses plastic cups to create a vacuum effect by drawing the skin into the cup and separating the layers of superficial fascia. Cupping can provide relief of soft tissues injuries, chronic inflammation and digestive issues. This type of massage also stimulates the circulatory system and has been shown effective for clients with high blood pressure. A strong sedation effect is can also be experienced with a cupping treatment leaving clients feeling relaxed.
The benefits of cupping can be felt in one treatment.
Massage Therapy
We recommend massage in combination with your chiropractic care. While chiropractic focuses on the relationship between the spine and its impact on the nervous system, massage focuses on the 650 muscles of the body. Both disciplines work together to help keep the body in proper alignment, balance and function.
Dietitian Counseling
Registered Dietitians translate scientific research into practical solutions. They work with you to help you feel your best. Dietitians can provide:
-Tips and healthy recipes to help you plan, shop for and cook healthy meals for your family
-Information to help you interpret food labels, the latest food trends and diets
-Support to improve your relationship with food
-Customized meal plans to help you:
Manage your weight
Get the most from your workouts/sports nutrition
Prevent and manage chronic diseases like diabetes, heart disease, high blood pressure, cancer and kidney disease
-Individualized counselling on how to feed your baby, a 'picky' eater, or an active teenager
-Advice on whether you need a vitamin or a mineral supplement based on your health needs

Physiotherapy
Physiotherapists are primary health care professionals with a significant role in health promotion and treatment of injury and disease. They combine their in-depth knowledge of the body and how it works with specialized hands-on clinical skills to assess, diagnose and treat symptoms of illness, injury or disability.

Shockwave Therapy
Shockwaves are acoustic waves with an extremely high energy peak like ones which occur in the atmosphere after an explosive event such as a lightning strike or a sonic boom. A shockwave differs from ultrasound by its extremely large pressure amplitude. Additionaly, ultrasound usually consists of a periodic oscillation, whereas a shockwave is a single pulse.
Extracorporeal acoustic wave therapy (in contrast to lithotripsy) is not used to disintegrate tissues, but rather cause microscopic intersticial and extracellular biological effects which include tissue regeneration. In modern pain therapy, acoustic wave energy is conducted from the point of origin, which is the acoustic wave generator (via a coupling gel) to the body regions experiencing pain. There, its healing capacity is applied.
Shockwave therapy is leading the way in pain management. In many instances, there will be an immediate reduction in pain, as well as improved mobility and functionality. This therapy is non-invasive and there is no need for anaesthesia. it is non-addictive and free from side effects.
Each treatment session takes approximately 5-10 minutes. Most conditions require just 3 to 5 treatments that are done 3-10 days apart.

Speech Pathology
Our Speech-Language Pathologist, Kelsey Manderville, offers private speech-language pathology services to pediatric & adult populations in the greater Miramichi area! You can read more about her services here.

Traction Therapy
Spinal traction is a form of decompression therapy that relieves pressure on the spine. It can be performed manually or mechanically.
Spinal traction is used to treat herniated discs, sciatica, degenerative disc disease, pinched nerves, and many other back conditions.
Discover how our services can help you experience relief from your pain! Contact us today to schedule an appointment.

Peak Performance Health Center | (506) 778-9900
Serving Miramichi and the North Shore Since 2012